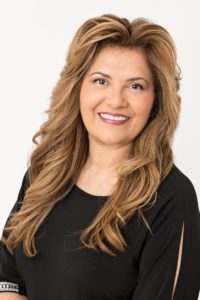 Georgia was born and raised in Brazil and has been living in Florida for 14 years. While in Brazil, Georgia worked for two American companies, Xerox and Kodak, as a Financial Analyst. When she moved to Florida, she worked as a Project Accountant for United Homes International, a Real Estate developer, and as a Treasury Analyst in the Structured Settlement industry. At P.T. Anderson, she looks forward to working closely with a variety of different clients practicing in the service, nonprofit, and real estate industries.
Georgia has been exposed to accounting most of her life as her father is a Business Administrator and her mother is an Accountant. She is a Business Administrator with a post-graduation degree in Marketing. Georgia intends to pursue a Master's degree in Accounting at Florida Atlantic University while also studying to take and complete her Enrolled Agent exam with the Internal Revenue Service. Georgia is a wonderful asset to P.T. Anderson as she has an organized approach to serving clients and a desire to further her education to assist our clients with greater detail.
Georgia speaks Portuguese fluently and loves to travel. She has visited 20 countries in 4 continents so far and has a passion for photography. When Georgia is not working, she enjoys spending time with her husband and daughter, as well as her friends.