What is an Enrolled Agent?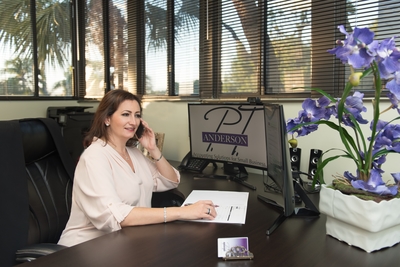 Are You Wondering What an Enrolled Agent Is?
If you're like most Americans, you pay taxes. . . but may not have heard of Enrolled Agents, the professional tax return preparation experts who assist taxpayers with tax planning, preparation, and representation.
With tax regulations becoming more convoluted and confusing each time they are "simplified," and with the enormous changes in tax law and differences between state and federal taxes, this is a good time to review your tax situation, and there's nobody better than an Enrolled Agent–the taxpayers' tax expert–to help you!
Q: What are Enrolled Agents?
A: Enrolled Agents are professional tax practitioners who are enrolled to represent taxpayers before the Internal Revenue Service.
Q: What makes Enrolled Agents the "tax professionals?"
A: There are only two ways to earn the designation "Enrolled Agent." The Internal Revenue Service gives a very difficult three-day examination covering all aspects of taxation, including procedures and ethics. Traditionally, fewer than one-third of all applicants pass the examination, allowing them to apply for enrollment (the application process includes a thorough background investigation). The other way to become an Enrolled Agent is to be employed by the IRS for a minimum of five years, regularly applying and interpreting the provisions of the Internal Revenue Code and regulations. Following enrollment, EAs must maintain a stringent annual schedule of professional education in the field of taxation.
Q: How do Enrolled Agents differ from other CPAs?
A: EAs are the only practitioners who are required to demonstrate competence specifically in matters of taxation. They are the only taxpayer representatives who receive that right from the U.S. government, rather than from individual states. Additionally, CPAs are licensed by the state only in the state where they are licensed to practice.
Guardar