P.T. Anderson Inc. is a technologically advanced accounting firm specializing in small business, headquartered in downtown Boca Raton, Florida. We are a dynamic, successful client-centric accounting firm. We offer a distinctive environment where we serve our clients by providing a full-service outsourced accounting solution for businesses and nonprofit organizations. By providing a comprehensive blend of services, we help our clients meet their daily accounting needs as well as their long-term corporate financial goals.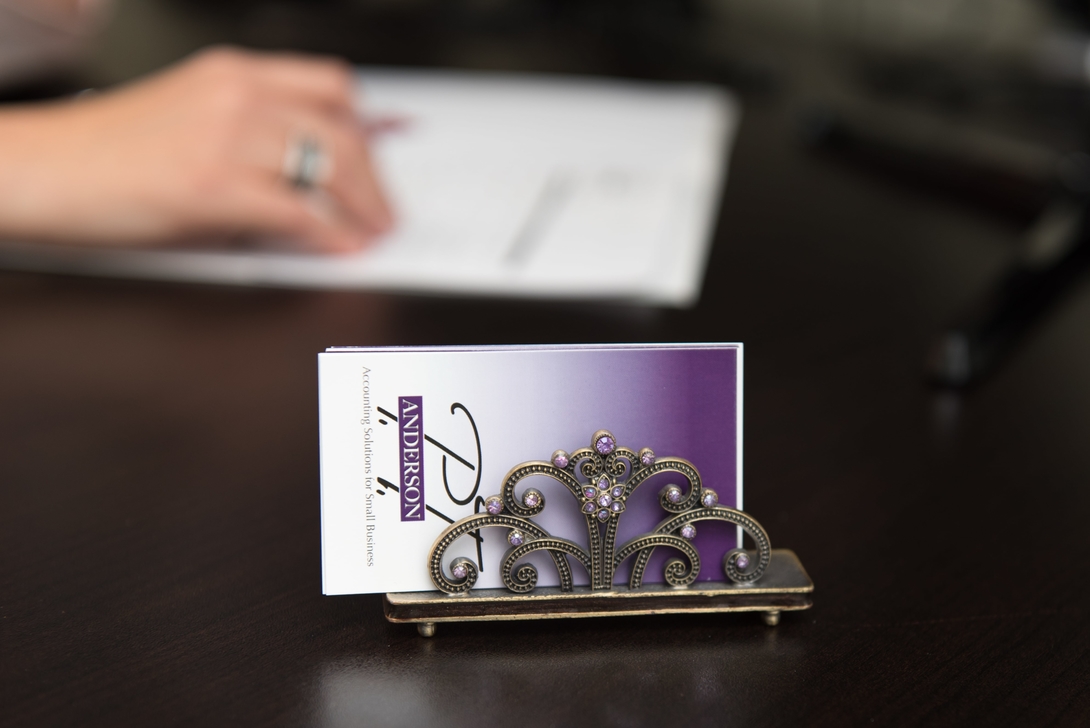 ACCOUNTANT
We are currently seeking an Accountant to join our team. This is a unique opportunity to work with a growing accounting firm, serving clients of various sizes and industries.
Responsibilities:
Write up work for small businesses
Issue payroll  and sales tax
Reconciling general ledger accounts (PP&E, Retained Earnings, liabilities, etc)
Preparing budgets for business owners
Preparing financial statements for BOD meetings
Analyzing financial statements to suggest improvements to workflow and cash flow
Qualifications:
3+ years of public accounting experience
Bachelor or Master's degree in accounting or finance
Expert Knowledge of QuickBooks, QuickBooks Online, Payroll Functions, Word, Excel, and Outlook
Ability to maintain all business financials including A/P, A/R, payroll, reconciliation of credit card and bank accounts, bank deposits, and journal entries
Non-Profit experience preferred
Ability to train on QuickBooks
Strong communication skills (both verbal and written), and experience communicating with clients
Extremely detail-oriented, self-starter, take charge personality
Full-time or Part-time
Hours and Location:
Required Education:
Bachelor's Degree Required; Master's Degree Preferred
Required Experience:
Public Accounting: 3 years
The firm is a professional and fun work environment. We are a great team and thrive working from a home office. Please email your resume and cover letter regarding your experience and salary requirements to employment@ptaaccounting.com along with your contact information. All email submissions should have the following subject line "Accountant Candidate – Your Name."
---
ADMINISTRATIVE ASSISTANT
We are currently seeking an Administrative Assistant to join our team. This is a unique opportunity to work with a growing accounting firm, serving clients of various sizes and industries. Administrative Assistant duties include providing administrative support to ensure efficient operation of the office. This position supports managers and employees through a variety of tasks related to organization and communication. The position's scope includes communicating via phone and email ensuring that all administrative assistant duties are completed accurately and delivered with high quality and in a timely manner.
Responsibilities:
Provide general administrative and clerical support including scheduling, scanning, and communicating with staff and clients
Answer and direct phone calls
Maintaining Outlook Contacts, Constant Contact, and other client databases
Maintain computer filing systems
Communicate with IT company to manage necessities for office and clients
Assist President with incoming electronic and paper requests and deliverables
File corporation documents with www.sunbiz.org
Prepare Engagement Agreements
Complete New Client and Employee onboarding activities
Manage and execute Client Nurture program
Maintain holiday card mailing list and distribute holiday card annually
Coordination and planning of Team Building and Community events where staff participates
Plan and execute annual holiday party
Special projects as needed
Requirements:
Knowledge of office management systems and procedures
Excellent time management skills and ability to multi-task and prioritize work
Attention to detail and high level of accuracy
Excellent written and verbal communication skills
Strong organizational and planning skills
Efficient typing, keyboard, and computer skills
Handle sensitive information in a confidential manner
Required Education and Experience:
Three years of administrative experience
Proficiency in MS Excel, Word, Outlook, Teams, and QuickBooks
Hours & Location:
Part-time – 20 hours/week
Remote work environment with in-person days as needed
The firm is a professional and fun work environment. We are a great team and thrive working from a home office. Please email your resume and cover letter regarding your experience and salary requirements to employment@ptaaccounting.com along with your contact information. All email submissions should have the following subject line "Administrative Assistant Candidate – Your Name."