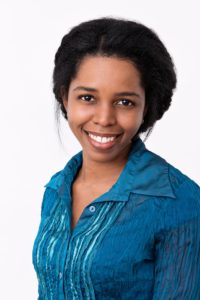 Sherlley was born in Brooklyn, New York and joined the team at P.T. Anderson in 2017 as an accounting and client relations associate. Sherlley earned her MBA  from Florida Atlantic University. Prior to joining P.T. Anderson, Sherlley worked worked as an accountant for the following industries: an international shipping company, a health/beauty product manufacturer, a scheduling company in addition to assisting companies go public on the OTC Market.
Clients appreciate her attention to detail, problem-solving abilities, and thoroughness. Sherlley finds great satisfaction in knowing that a client is satisfied with the work she has completed and the opportunity to help their business succeed.  One of her recent client success stories was when she was able to lower a clients costs by analyzing trends in the client's revenue and expenses. Sherlley pinpointed trouble areas and bottlenecks which caused increases in costs. Once those adjustments and recommendations to correct the problems were made, the client saw an immediate financial benefit. At P.T. Anderson, she serves clients in the service, nonprofit, technology, restaurant and real estate industries.
Sherlley is currently studying for her CPA exam and became a QuickBooks ProAdvisor in December.  When she is not at the office assisting clients, Sherlley enjoys traveling, having visited over 12 countries, and is passionate about reading and baking.